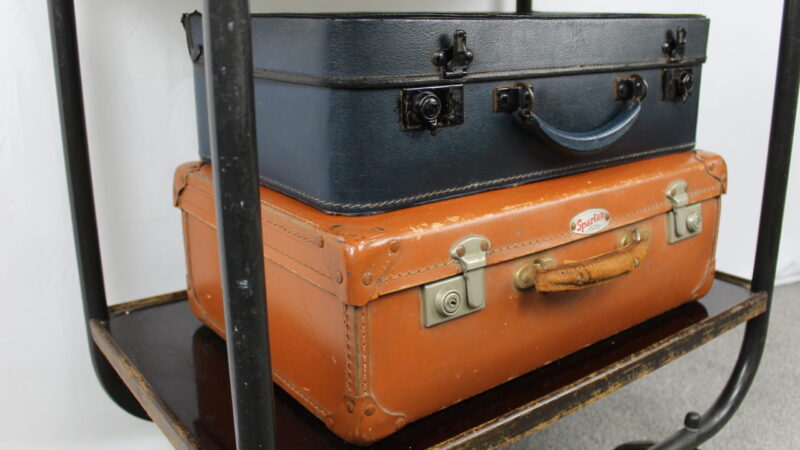 Buy Useful Items – Be Guided by What You Love.
I love vintage and I do love some modern designs as well – Minimal Scandi style stops me going too "over the top" when it comes to displaying all of my vintage items – less really is more, especially in a high use room, such as a living room or dining room – other family members perhaps need to enjoy the space as well.
I have a weakness for keeping quite a few of the vintage items I purchase and none more so than vintage luggage – The rule of thumb is to buy what you love.
Interior design style has never really come easy to me, I've always had to revisit, re-tweak or abandon my initial ideal altogether, but over time I have found a use for a vintage suitcase that I love and is practical for everyday use.
Add a Small Suitcase to a Foliage Display.
This idea doesn't have to be solely at Christmas, I had just created the display in the white vase and wanted to "lift" it a little higher on the cabinet – it looked a little lost on its own. The little brown suitcase was a perfect size! I have to stuff it with an old cushion to give the sides some rigidity, but the display sat happily all throughout the Christmas period. I had no vison for this, I just pottered and this was the result.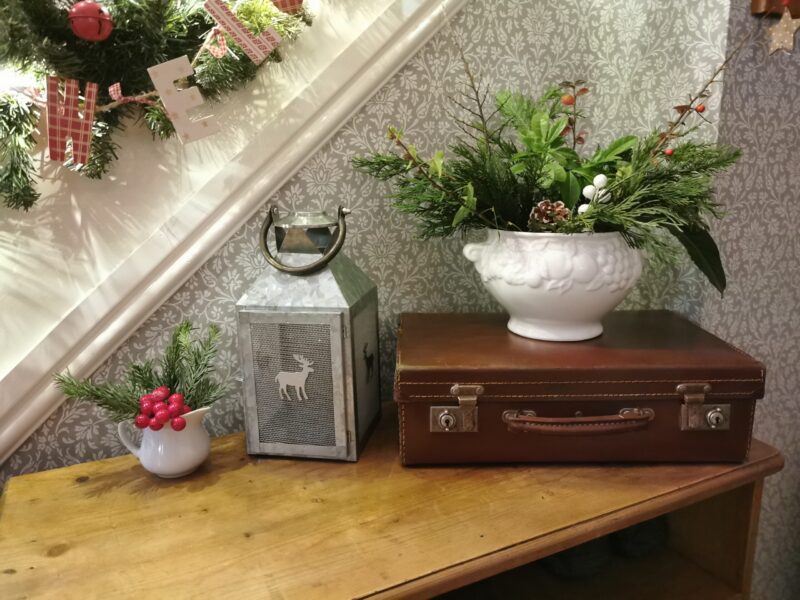 This little brown suitcase worked well with this Christmas display in my hallway. With Spring coming, a vintage case like this will happily display some lovely daffodils or tulips.
Use a Suitcase as a Bookshelf.
After I bought a very new and contemporary L shaped sofa, I was left with very little room behind it for a reading nook – The chair fitted in, a small nest of tables and a lamp too, but there was no room for a bookcase! I put a few books in a basket, but to give a cosy reading feel to the space, I needed more. What I did have was though was floor space behind the sofa edge and footstool. Necessity id the mother of all invention and this little vintage suitcase became an impromptu bookshelf.