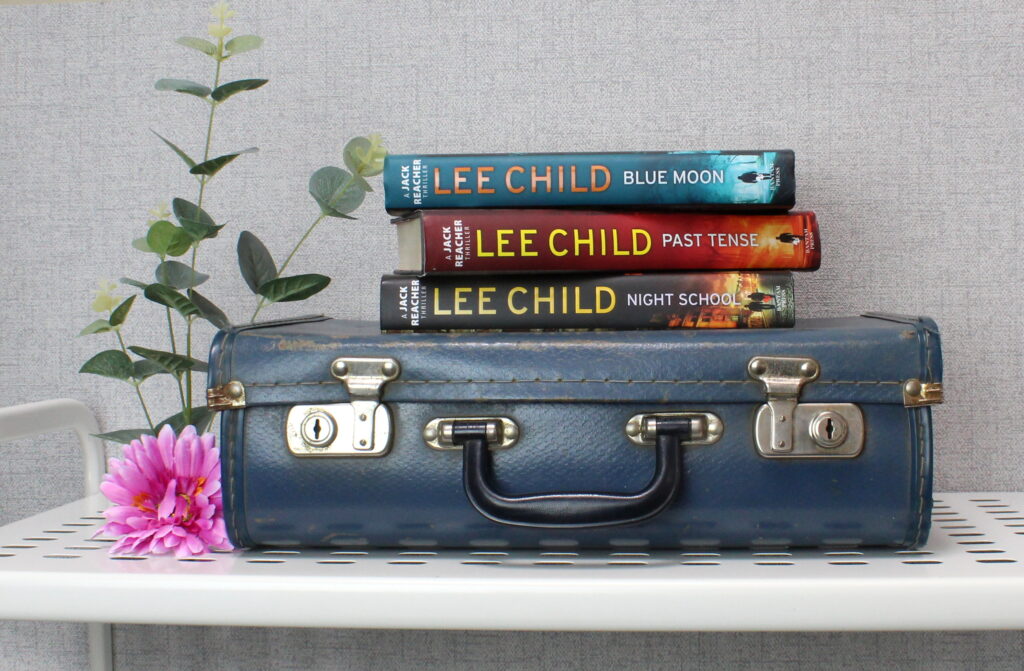 ---
Use for a vintage suitcase in room decor.
By its definition of purpose, a suitcase is meant to be a solid item that securely contains clothes, equipment etc packed securely within. This therefore is not conducive to using it for display, unless you want to keep the lid open all the time – This has been used to great effect with wedding decor as a table plan display or a vintage holder for birthday or wedding greetings cards.
Within interior design at home, the first idea is to use vintage luggage for storage, which can work well but again has limitations due to size, capacity and ease or access – A steamer trunk can be useful in this instance though.
Personally, I like to display these authentic, beautiful items "as is" so I am always looking for new ideas to incorporate vintage items within modern decor.
IF IT WERE MINE: A decor idea for this item vintage luggage item.
This small blue suitcase has just the right amount of bumps and scrapes to give it that classic time-worn look. The deep blue is still vibrant and there is no damage to the structure of the case, other than the wear and tear it has accrued as it has been on its travels over time. The chrome locks still work well and show just the right amount ofaged patina.In short, the suitcase still retains its classic beauty and is a perfect display piece.
If it were mine, I would display this suitcase on a white shelf – the contrast between blue and white / vintage & modern is easily achieved and has an immediate effect. I would then place 3 or 5 books on the top, so the suitcase would act as a raised bookshelf.